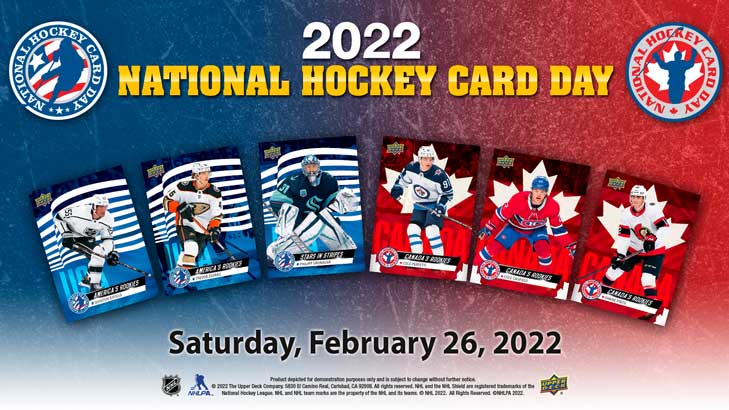 Hello!

Once again it's time for National Hockey Card Day!
On Saturday February 26:th all* who visit our store in Karlstad will get a national hockey card day pack of 5 hockey cards. If you also purchase Upper Deck products for 100kr* you will get an additional promotional card.
For those who wish, we also welcome you to bring your cards for show or trade, our back room will be available for those who wish to make some trades or just have a chat about cards


We are open from 11 to 4.

Hope to see you on Saturday!
*Valid as long as stock lasts, only one per person. We think we have enough stock for all visitors, the reservation is a just an extra precaution.

Our adress:
Coolcard
Kungsgatan 6
65224 Karlstad
Sweden

+4654157870
store@hockeyheaven.com